2021 Tax Season Discount
Click here to purchase a voucher good for $100 in tax preparation services for only $79!!!
This is in addition to our already low everyday pricing!
Welcome!
"Taxes are what we pay for a Civilized Society"
– Oliver Wendell Holmes, Jr.
For too long, you've had two options for completing your annual tax return:
Do it yourself, or pay someone else.
If you do it yourself, whether you use pen and paper or even tax software, you are basically on your own.  What to do about those unanswered questions or terms with definitions that aren't entirely clear?  What about subtle changes to tax laws or unusual circumstances that tax software doesn't cover or explain?  Which information do you need, and which is unnecessary?  Are you missing out on deductions that could save you money?  Without professional help, you may never know.
On the other hand, if you pay a tax preparation company or CPA to do your taxes, you can expect to pay – a lot.  You will haul your paperwork to a tax preparer who may or may not have experience with your particular tax forms and circumstances, then cross your fingers and hope for the best. How many of these expensive forms do you really need?  Is the tax preparer taking the time to listen to your concerns, or just rushing to get to the next client?  Will this actually save you more than it costs?
With Minnesota Mobile Tax, you have a better alternative.
Now, you can meet with an affordable tax expert at your convenience.  Pull up a chair in the comfort of a familiar space, and speak with someone who will really listen – someone who knows the tax rules and knows which questions to ask to determine your lowest legal tax liability.  With the Minnesota Mobile Tax dual pricing advantage, you will always know you are getting an excellent value: low fees, outstanding mobile service, and peace of mind.
Contact Minnesota Mobile Tax today to find out how you can enjoy a carefree tax season this year.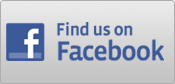 WINNER! 2020 BEST OF CHASKA!
WINNER! 2019 BEST OF CHASKA!